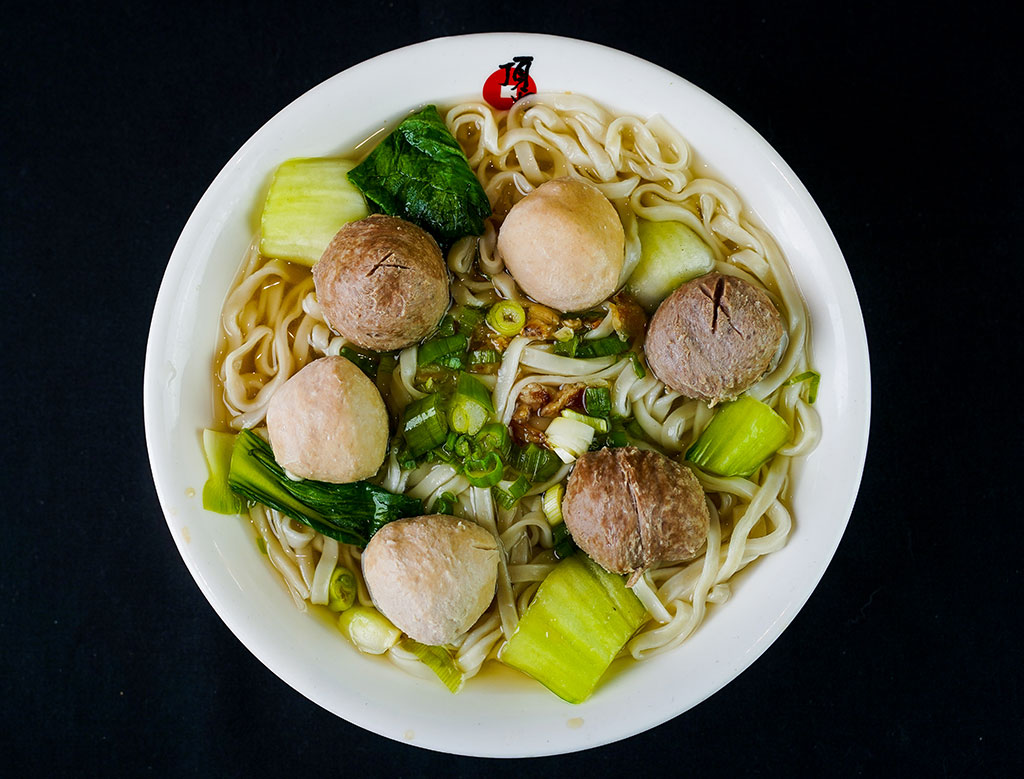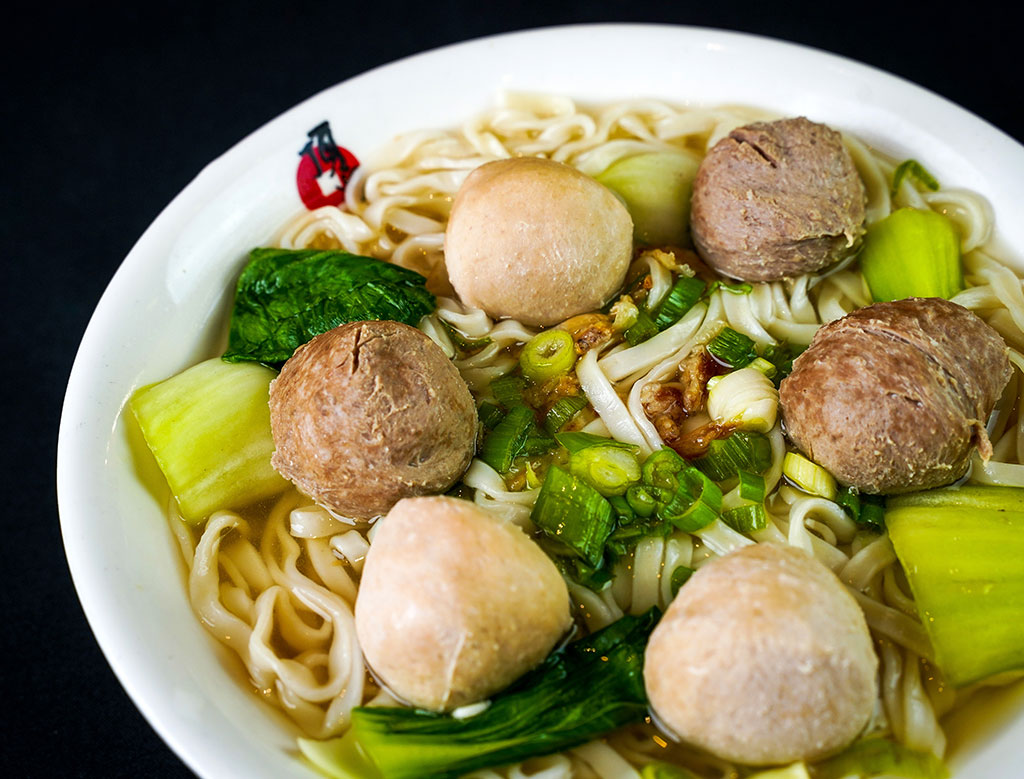 BEEF AND/OR PORK BALL NOODLE SOUP
"Beef Ball" or "Beef & Pork Ball" Noodle in Beef Broth
(S)13.95    (L)16.25
Signature beef broth with smooth and springy beef/pork balls, gives you another smart choice. It is a favourite of our young guests!
"Pork Ball" or "Beef & Pork Ball" Noodle in Clear Broth
(S)13.95    (L)16.25
This braised clear chicken soup base is light but rich, and refreshing. The beef ball/pork balls are smooth and springy. The flavour is so satisfying!